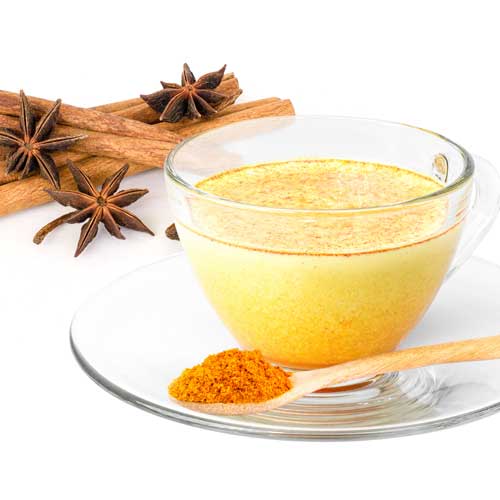 Satisfyingly savory, our Golden Turmeric Chai features earthy turmeric with the warming spiciness of ginger, softly sweetened by a blend of cinnamon, clove, and a hint of fennel. It finishes off with a slight fiery kick of black peppercorn. The suggested serving is one teaspoon per cup of water or milk of preference for a golden milk latte!
Blended With Turmeric Inclusion, Ginger, Cloves, Cinnamon, Fennel, Black Peppercorn & Natural Spicy Cinnamon Flavor
This tea contains no caffeine | Steep at 212° for 5 minutes.
Priced by the ounce.